STAIN REMOVAL
The treatment to eliminate the spots on our skin is firstly based on a medical consultation to indicate the most suitable treatment, which may consist of assessing the most suitable laser for your situation. For this we have DUAL FRAXEL, ALMA Q, CLEAR & BRILLIANT, FRACTIONATED CO2, IPL, LEDS.
In order to implement the results of the treatment, we will advise you individually on the most suitable medical cosmetics for your case.
Stain removal without surgery in Valencia
Benefits
The stain removal in ValenciaThis non-surgical procedure, which is performed at Dr. Antón's clinic in Valencia, is achieved with the latest Dual Fraxel laser technology, applied excellently by Dr. Antón.
With the application of the Dual Fraxel laser we can safely and painlessly remove freckles, sun spots, scars and thus rejuvenate the skin of the face and décolleté.
The removal of facial blemishes is achieved by
Without disrupting your life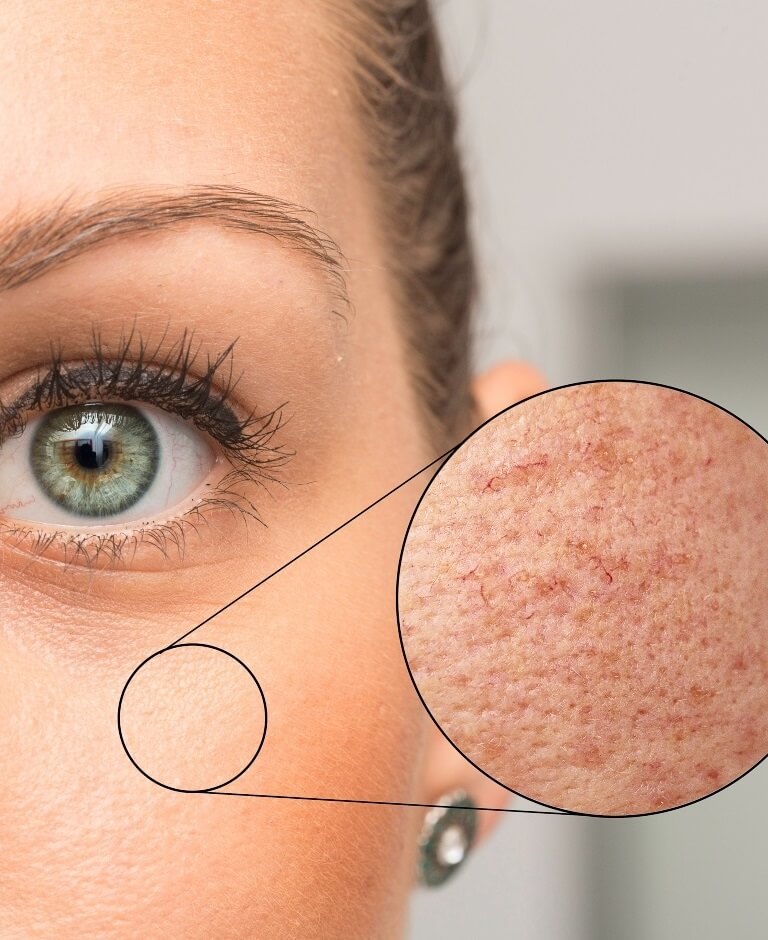 What does stain removal consist of?
Painless process
The Dual Fraxel Laser from the Antón clinic acts like an intelligent lens that carefully glides over the skin, casting micro columns of light, eliminating the superficial parts of the skin where the blemishes we want to make disappear, leaving a renewed, smooth and moisturised skin.
The doctor has extensive experience in this type of treatment, having performed more than 400 in the last year.
It is a laser that has no side effects. It is possible that during the process the patient may feel an intense sensation of heat, but this is complemented by a cooling system in the head of the machine itself, which alleviates the sensation of heat.
How the treatment is carried out
Dr. Antón will assess your case and after a study, she will establish a plan of sessions to eliminate these spots on the face and décolleté.
Steps
A topical anaesthetic (a cream) is applied to the area.

The laser is applied painlessly for about 10/15 minutes.

Once we finish you can return to your normal life.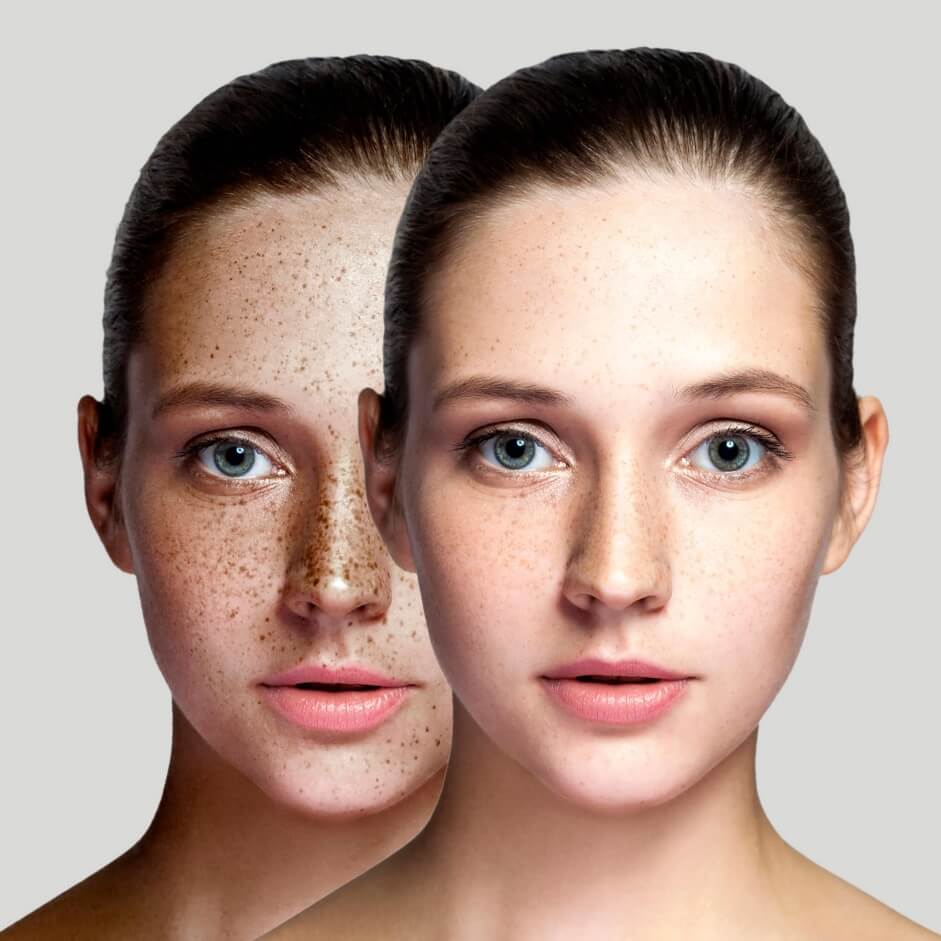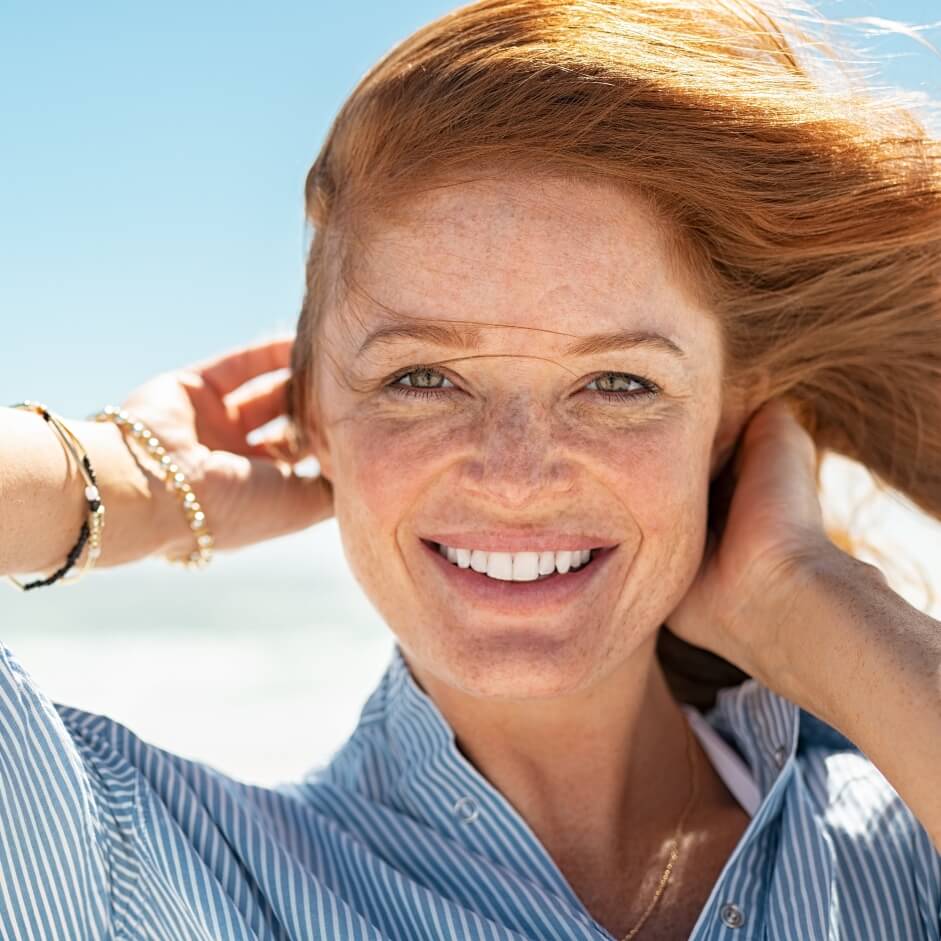 Who is it suitable for?
This spot removal treatment is designed for everyone, regardless of age, who wants it:
Skin free of spots, freckles and melasma.

Eliminate sun spots on the décolleté and face.

Look smoother and more hydrated, with a more youthful appearance.
Dr. María Antón
SPECIALIST IN AESTHETIC MEDICINE TREATMENTS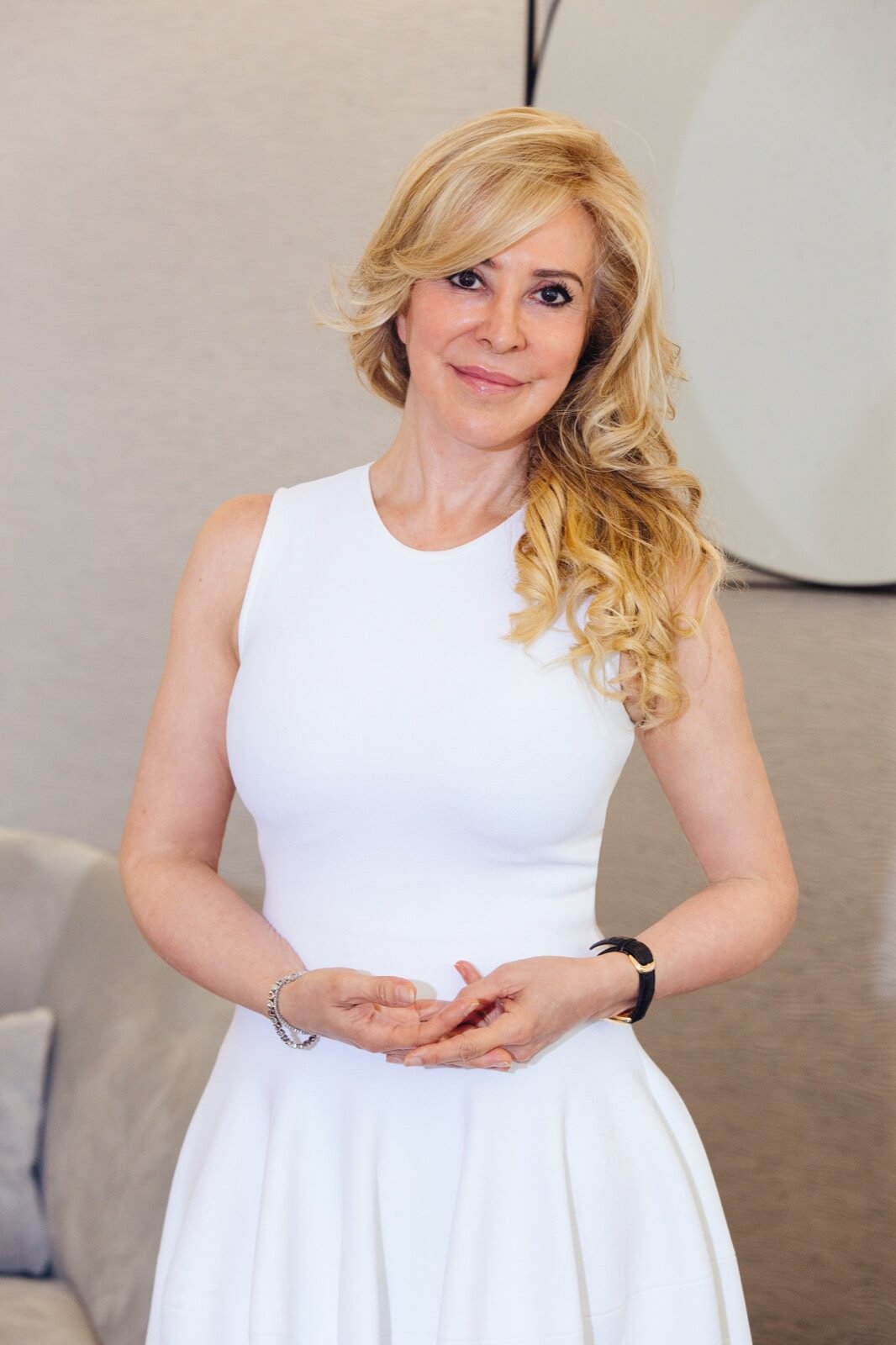 Expert in aesthetic medicine
Her story is that of a passionate lover of beauty and medicine, who, with extensive medical training, has successfully treated thousands of women and men of all nationalities.
She has always worked with the latest technology, and has never stopped training with the best dermatologists and plastic surgeons, to give the best of herself to her patients.