PRP treatment for hair growth in Valencia
Benefits
The PRP treatment in Valencia for the alopecia problemsThe lack of hair density or hair loss is a very good solution. The PRP or enriched plasma for hair loss is a treatment for hair loss. capillary It is widely used to stimulate collagen, hyaluronic acid and elastin at the capillary level, all of which provokes the vascularisation of the follicle, preventing hair loss and making the hair stronger and healthier.
The PRP hair treatment is performed
Without disrupting your life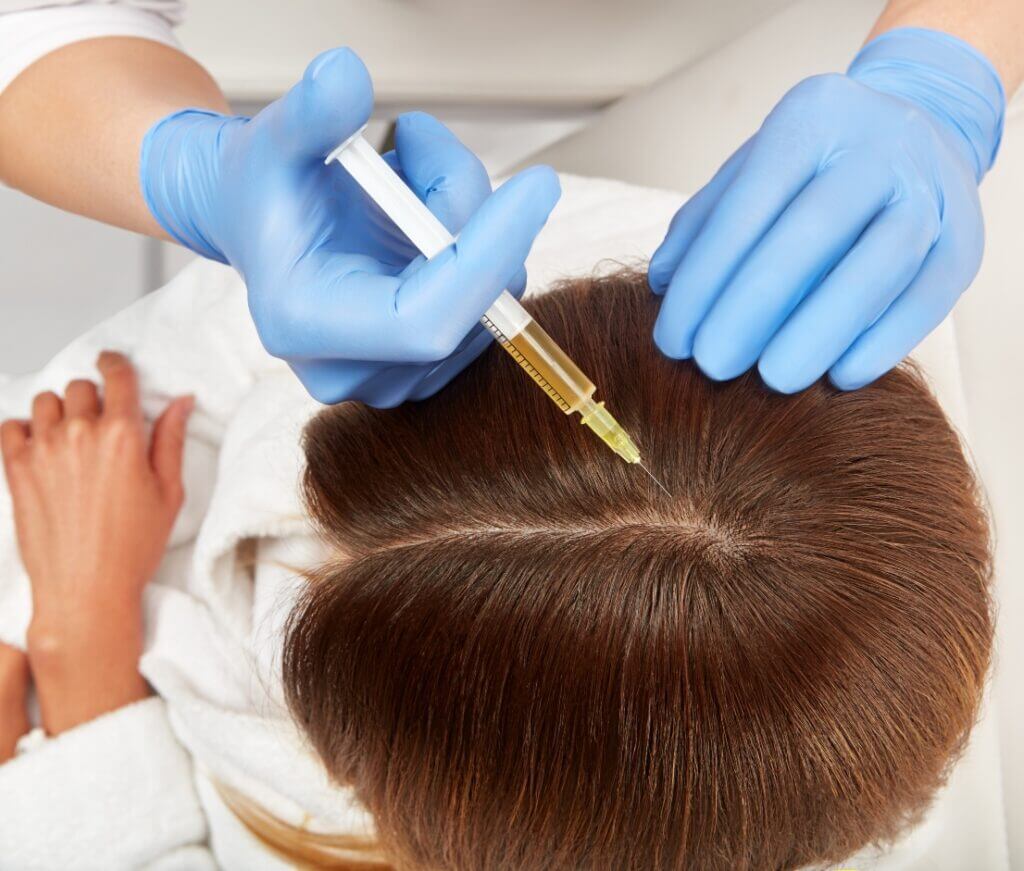 What does PRP treatment for hair growth consist of?
Painless process
Capillary PRP is achieved by isolating the growth factors that are in the patient's blood and after a process is painlessly injected back into the capillary area, as it is done through microinjections.
How hair PRP is performed
Dr. Antón will assess your case and after a study, she will establish a plan of sessions to improve your alopecia.
Steps
An anaesthetic is applied to the area.

First, blood is collected and processed into PRP, which is then injected into the patient in the selected areas.

Once we finish you can return to your normal life.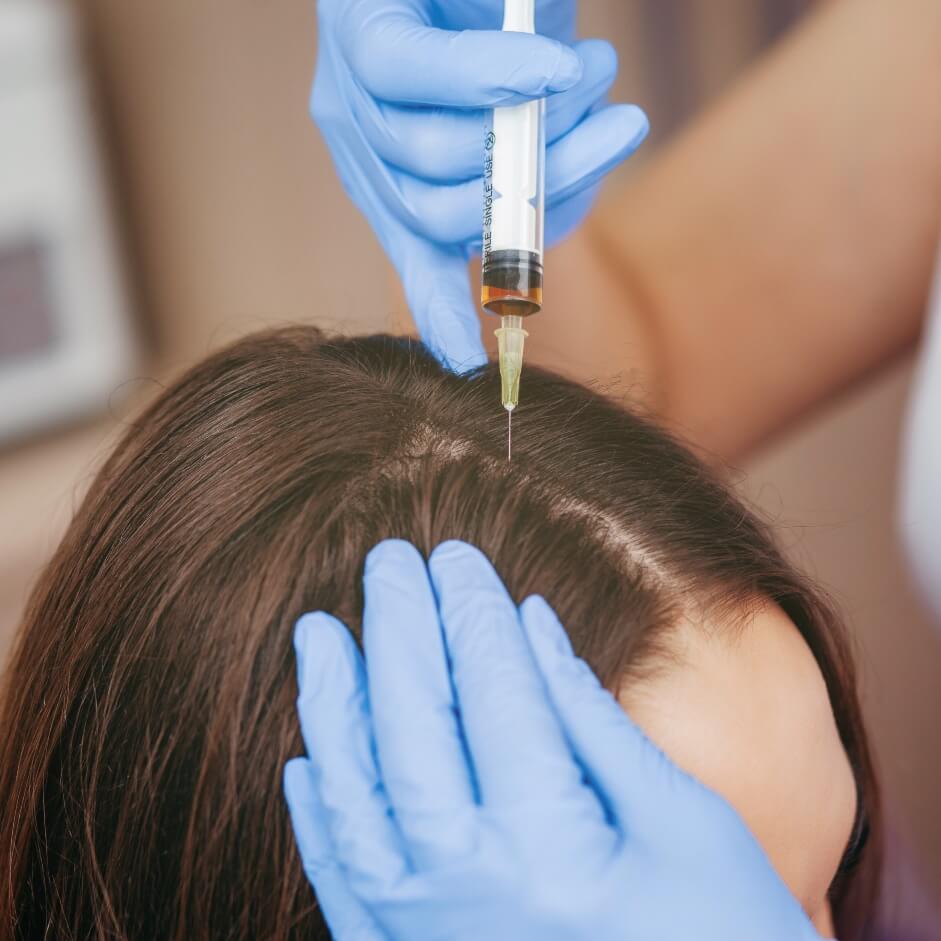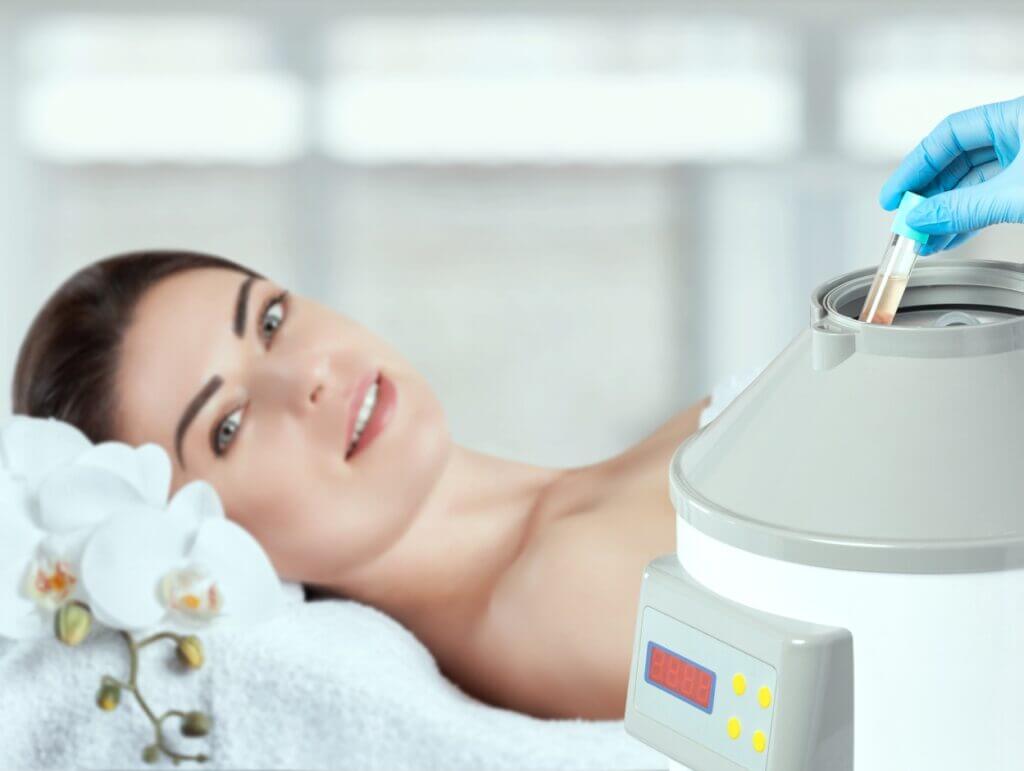 Who is it suitable for?
This hair PRP treatment is suitable for both men and women, regardless of their age:
Alopecia in certain areas.

Lack of capillary density.

Improve the results of a hair transplant.
Dr. María Antón
SPECIALIST IN AESTHETIC MEDICINE TREATMENTS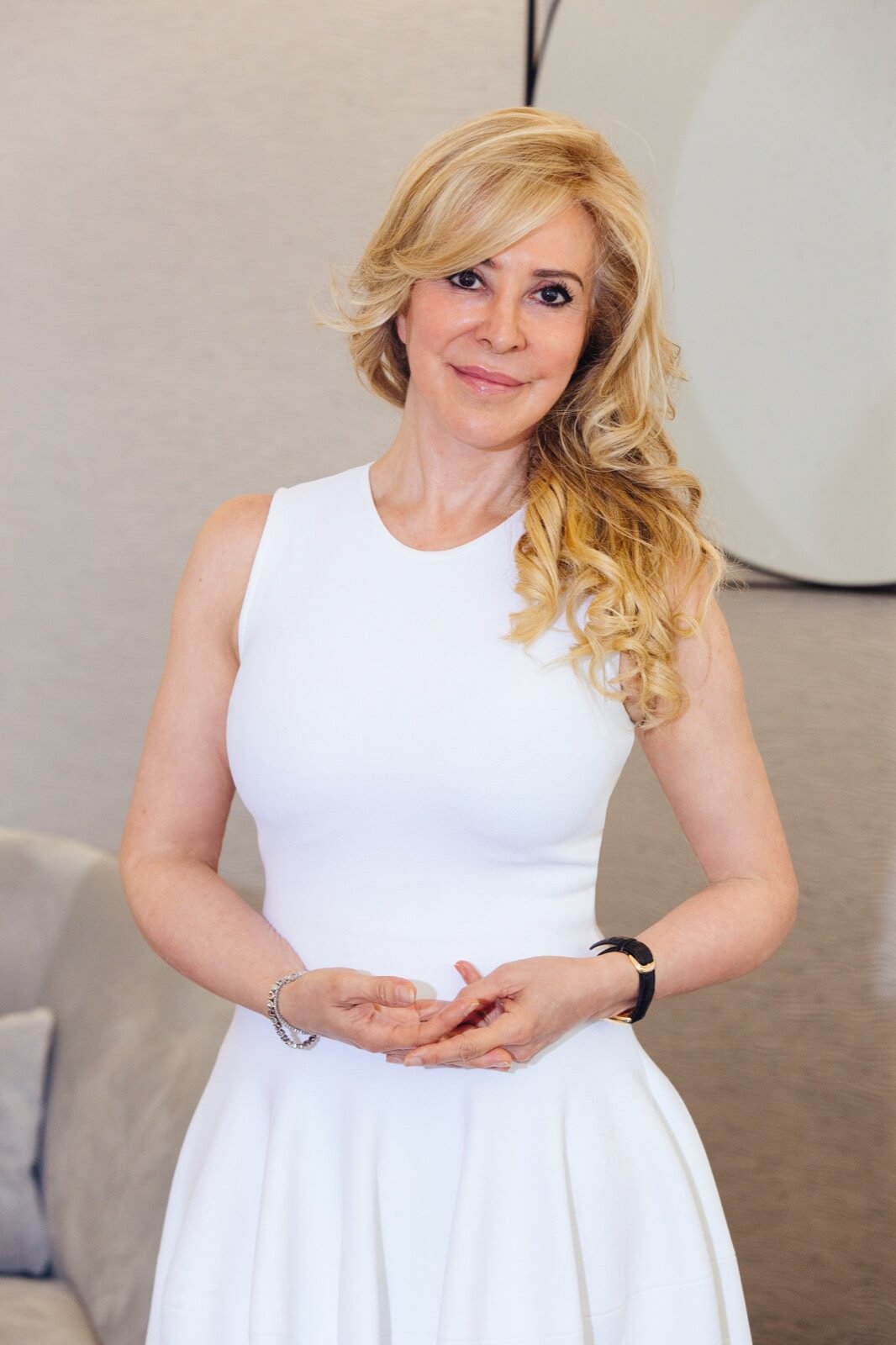 Expert in aesthetic medicine
Her story is that of a passionate lover of beauty and medicine, who, with extensive medical training, has successfully treated thousands of women and men of all nationalities.
She has always worked with the latest technology, and has never stopped training with the best dermatologists and plastic surgeons, to give the best of herself to her patients.