LASER ALMA Q
Our treatment with Alma Q laser in Valencia is a safe and painless laser treatment with which we work without worrying about the sun to improve the quality of your skin producing a lifting effect so that you can feel the soul of your skin. It is the laser of choice for celebrities.
Alma Q Laser Treatment in Valencia
Benefits
With the Alma Q laser in Valencia we can tackle skin rejuvenation, perform treatments for acne, rosacea or small vascular lesions. It is also suitable for all skin types, even the most sensitive or reactive, standing out for its total compatibility with sun exposure, and the most important thing is that it will not peel your skin.
This high power and high precision platform allows us to complement it with other technologies to improve areas such as the inner thighs, décolleté or neck. For example, we can use the carbon-peel mask known as HOLLYWOOD PEEL, which is an active carbon peel that combined with the laser will leave your skin with an incredible glow from the first session, without worrying about the sun.
With the Alma Q laser you can get fantastic skin
What is the Alma Q laser?
Painless process
It is a Neodymium-Yag laser light, which has the ability to rejuvenate all levels of the skin from hypodermis, dermis and epidermis. This allows us to treat all levels of the skin, achieving a lifting, tightening and polishing effect on the surface of the skin.
It allows three treatments in one, as it gives luminosity, a lifting effect and allows us to rejuvenate the skin in all areas of the body.
Dr. María Antón
ALMA Q Specialist
European key leader doctor
Dr. María Antón
SPECIALIST IN AESTHETIC MEDICINE TREATMENTS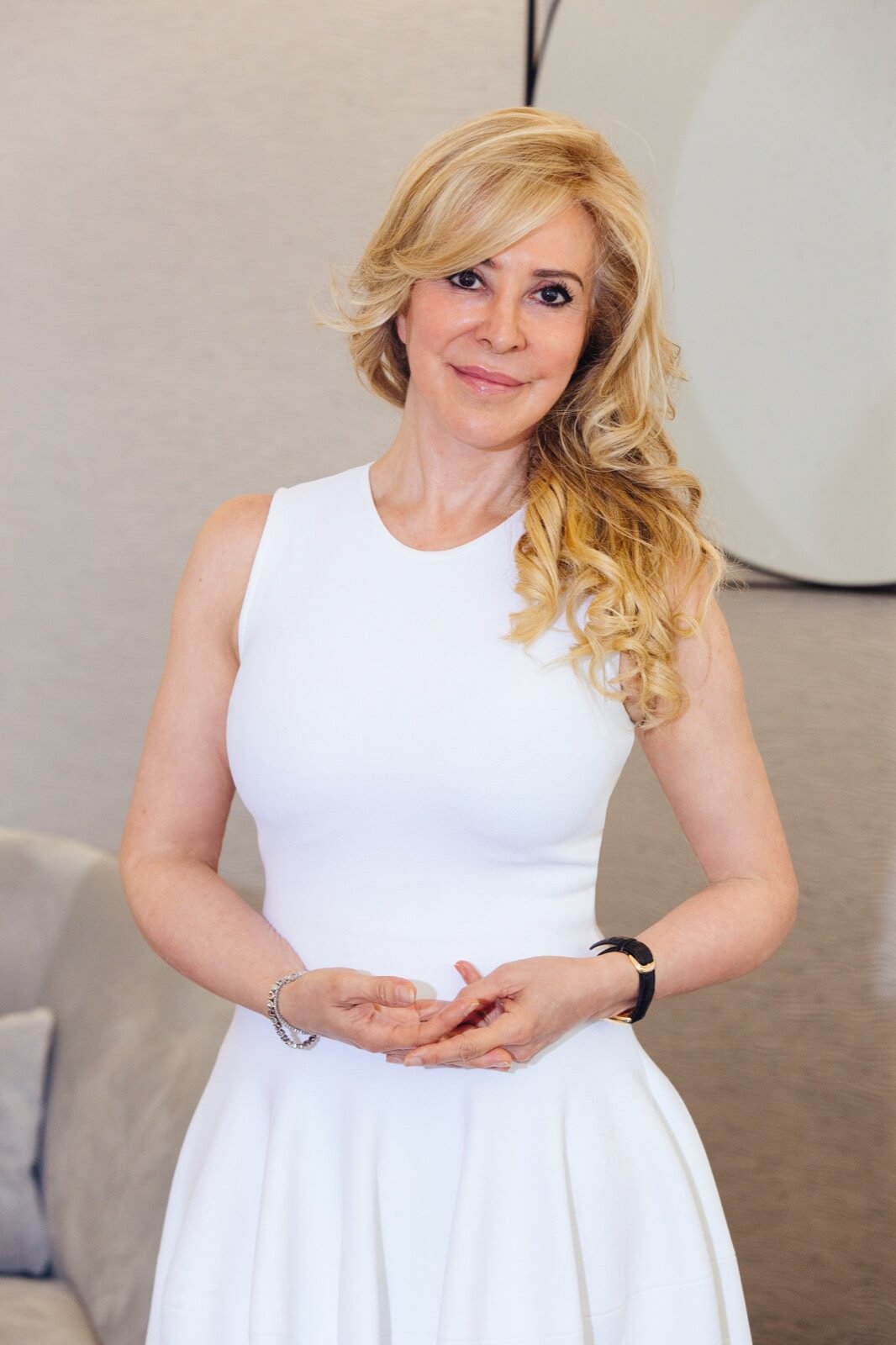 Expert in aesthetic medicine
Her story is that of a passionate lover of beauty and medicine, who, with extensive medical training, has successfully treated thousands of women and men of all nationalities.
She has always worked with the latest technology, and has never stopped training with the best dermatologists and plastic surgeons, to give the best of herself to her patients.